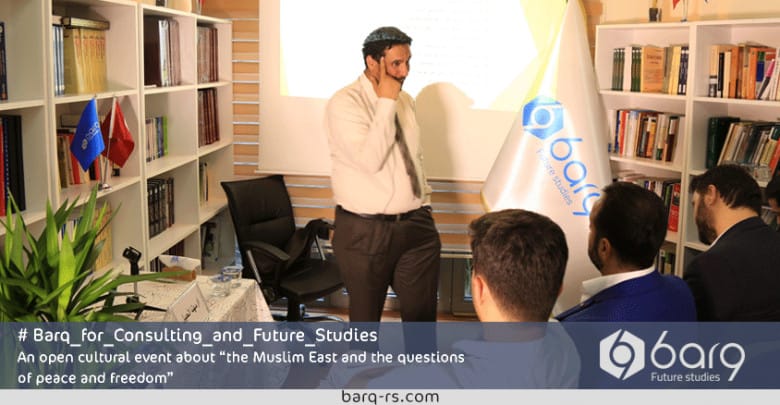 Under the title "the Muslim East and the questions of peace and freedom", in cooperation with "Mohna Al Hubail", East Studies Office manager and researcher in the origins of renaissance and Islamic humanitarian ideology, Barq for Consulting and Future Studies held its open cultural event. It was about the formative queries and problems of the East and the equation of its humanitarian existence and the possibility of changing this equation via researching the secrets of this East.
The interventions of the audience added further intellectual dimensions characterized by cultural and social diversity due to the different nationalities of the participants and the different ideological environments.
The event was concluded by Barq center director general, Bachir Kifah, by thanking Mr. Al-Hubail and awarding him- on behalf of the center- a commemorative shield in appreciation of his participation in this event hoping to renew the bilateral activities in the future.